Nation Game 4: Map Thread
Go to page :

1, 2, 3, 4, 5

Sunday 1pm map.
Note: I assumed "341" by HMTK was a typo for 441, as there's no other land it could realistically be.
Colored dots in Lanun territory indicate:
Territories the hooded brothers have attacked this turn
Territories The Fist has attacked this turn
and the 'f' tiles are dotted for Zicom because that's the obvious next place to attack for them - though they haven't actually moved yet, and can opt to call off the war if they want.
And no, Oaen, you are inactive. Play your turns to not be inactive.
Map link.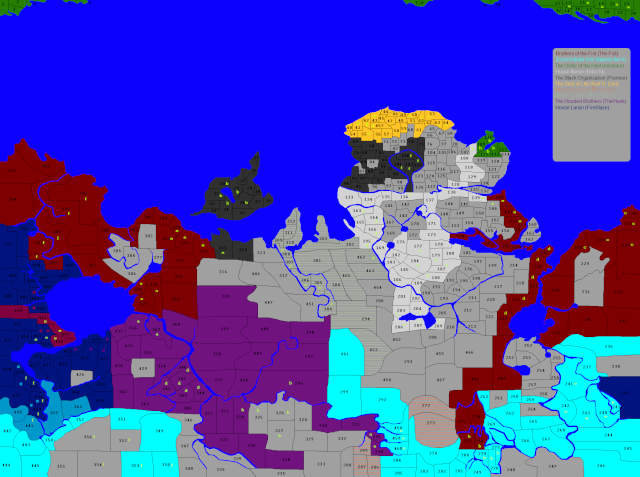 Go to page :

1, 2, 3, 4, 5

Permissions in this forum:
You cannot reply to topics in this forum