Nation Game 4: Map Thread
Go to page :

1, 2, 3, 4, 5

Map. Contains Black's recent turn, but otherwise is a start-of-turn map
Edit: 429 is neutral lands. when filling 363 I must've filled it by mistake.
Edit: 183 belongs to Kob1ld. I must've forgot to fill it in.
This is why it's good to have 2 mapmakers. Errors get spotted that way ^_^
Big map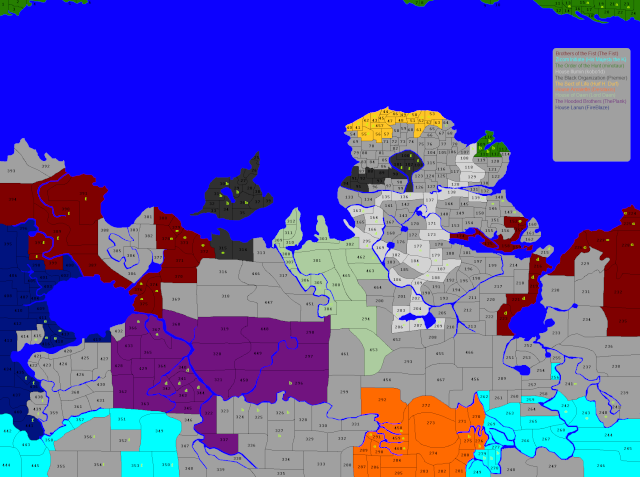 Last edited by The Fist on Sat May 22, 2010 1:23 am; edited 2 times in total

Go to page :

1, 2, 3, 4, 5

Permissions in this forum:
You cannot reply to topics in this forum